Carrie has a philanthropic heart and drive, not to mention the love of sharing a great story on stage.  She started out as a professional touring artist and found people wanting to hear more about her.  More about her experiences which create unforgettable images though her musical storytelling.  This has led her to speak Song-versationally at professional conferences, seminars, and fundraisers as a keynote concert. 
Carrie's unstoppable determination and expertise has landed her on over 1000 stages and in front of almost 100,000 people!  
Named "Top 10 Albums of 2017" by Women of Country Music!  She has also shared the stage with Kacey Musgraves, Collective Soul, Chick Corea, Diamond Rio, Crystal Gayle and many many others!  
Carrie has performed for ESPN2, Showtime Boxing, MLS, PRCA, The Spokane Symphony, KXLY, Major Music Festivals -the only Indie artist to be signed back-to-back at the NW's Largest Country Music Festival, Watershed. 
Featured in newspapers and magazines such as Northwest Woman's Magazine....  This little lady's heart is bigger than her body, and she is driven to change the world.  
As an abuse survivor, Carrie's strong desire to help children was a key factor in deciding to use her performance skills not only as a Keynote Speaker,  she is also benefit auctioneer.  She is delighted to show how her experience as artist, songwriter, auctioneer, speaker, and child advocate combine in these unique concepts.
Songs drive home messages better than any other medium. Using her songs and skillset to compliment life-changing organizations was an opportunity she couldn't resist.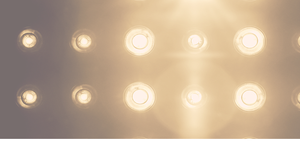 REVIEWS
This world needs more people like you out there making a difference"
Mark/  Main Street Cowboys, Non- Profit Organization
"You have touched my heart and soul deep down. You are an advocate and an inspiration for survivors"
Sandi Kirkland/super fan 
"The range and diversity of your voice! If you played a select group of songs back to back, I would swear they were sung by three or four different women. The emotions your songs bring out are numerous!" 
- Brad/KXLY TV

1. Who you are VS who you think you are
How many times have you heard you are like someone else, and you start to believe it?  Learn how to develop your own persona and take steps to become a better you.
 Outcome: 
Character Development, Personal Growth
2-The Adversity Asset
One of the hardest things to do is find personal growth during difficult times.  Learn the steps it takes to look beyond and find your inner strength.
Outcome: 
Finding Purpose, Confidence